GRANDMASTER LAM CHO
27 FEBRUARY 2018:  GRANDMASTER LAM CHO 108th BIRTHDAY COMMEMORATION


Gregorian Calendar: born 27 February 1910. Huang Di Calendar: born the 1st month, 18th day. 今年,1-18-4715(黃帝日曆)落在2018年3月05日(陽曆)。
29 MARCH 2012: GRANDMASTER LAM CHO PASSES AWAY AT 103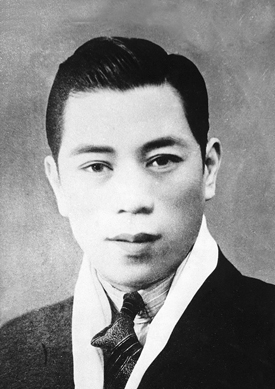 Great Grandmaster Lam Cho
(27 February 1910 – 29 March 2012)
We regret to announce that Grandmaster Lam Cho has passed away, at the Hong Kong Baptist Hospital, at 2:15 pm on 29 March 2012, at the venerable age of one hundred and three. Although he has passed, his spirit lives on, through his work, through his family, and through his students worldwide. Our deepest condolences to his family, and our heartfelt appreciation for all that he has done.    – Michael Goodwin. Posted 30 March 2012.
12 FEBRUARY 2009: GRANDMASTER LAM CHO'S 100TH BIRTHDAY CELEBRATION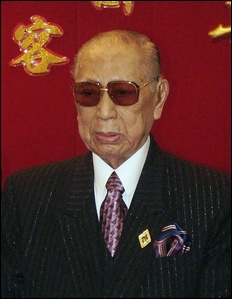 Grandmaster Lam Cho, the living legend of Hung Gar, celebrated his 100th birthday in Hong Kong on 12 February 2009. Hundreds of Hung Gar sifus and students from all over the world traveled to Hong Kong to pay their respects, and to join Grandmaster Lam Cho at his birthday banquet and celebration, held at a restaurant in Mongkok, close to the Lam Family school.
The celebration opened with a traditional Lion Dance in honor of Grandmaster Lam Cho, after which the Grandmaster and his guests enjoyed a spectacular display of Lam Family traditional gung fu by practitioners from Europe, the United Kingdom, several Asian nations, the Americas, and, of course, the extensive Hong Kong Hung Gar community. Four hours of demonstrations and presentations to Grandmaster Lam Cho were followed by a memorable birthday feast.
Notable guests included Finance Secretary of Hong Kong John Tsang, and Hong Kong martial arts film star Gordon Liu Jiahui. Posted 13 February 2009.
SF HUNG GAR HOMEPAGE
SIFU MICHAEL GOODWIN
CHAPTERS: WORLD SF HUNG GAR
SF HUNG GAR CURRICULUM
CURRICULUM: VIDEOS AND PHOTO GALLERY
GRANDMASTER LAM SAI WING